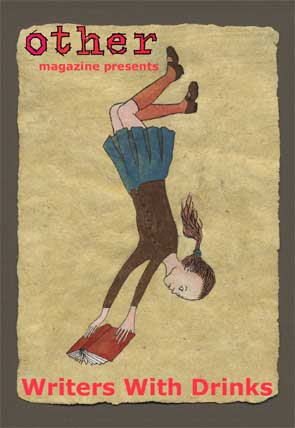 I had this fantasy that I would get caught up in my work and caught up in the blog through the New York trip and THEN post this save the date, but today, when the call came to read tonight at Writers With Drinks, I gave up. Hopefully I'll get the blog caught up before I go to New Mexico Thursday, or while I'm there. Here's the email I just sent out:
Dear friends--I have three SF events coming up between tonight and April 18:
1. If you save one date for me in the next ten or twenty years, please
let it be April 18th, 7PM, the earthquake anniversary, for a
tremendous spectacle at Grace Cathedral. They're giving the SF
premiere of my very queer and slightly sacrilegious film "
Apparition
of the Eternal Church
"--in the sanctuary, with live organ
accompaniment! Can you believe it? For the Berkeley screening in
January we had a 100-year storm, so expect at least a plague of
locusts for April 18th (another earthquake seems too much to ask).
I will start off the evening giving the West Coast premiere of
Messiaen's
Fantaisie
for violin and piano, a gorgeous piece (think
Debussy on steroids) that was just published last year. Afterward I
will read briefly from
my new book based on the film
. It's a free show
with an open-bar reception to follow, and it should be a ton of fun.
Check out
Apparition
star
Eisa Davis in her big

New York Times

write-up
today.
2. I've just been asked to read at "
Writers With Drinks
" tonight:
The Make-Out Room, 3225 22nd. St. btwn. Valencia and Mission
7:30 PM to 9:30 PM, doors open at 7 PM
3. Later this month I'll be reading with Violet Blue and other authors
in the
Best Sex Writing 2008
anthology:
Thursday 3/27 at 7pm
The Center for Sex and Culture
1519 Mission btw. 11th St. and S. Van Ness, Suite 2