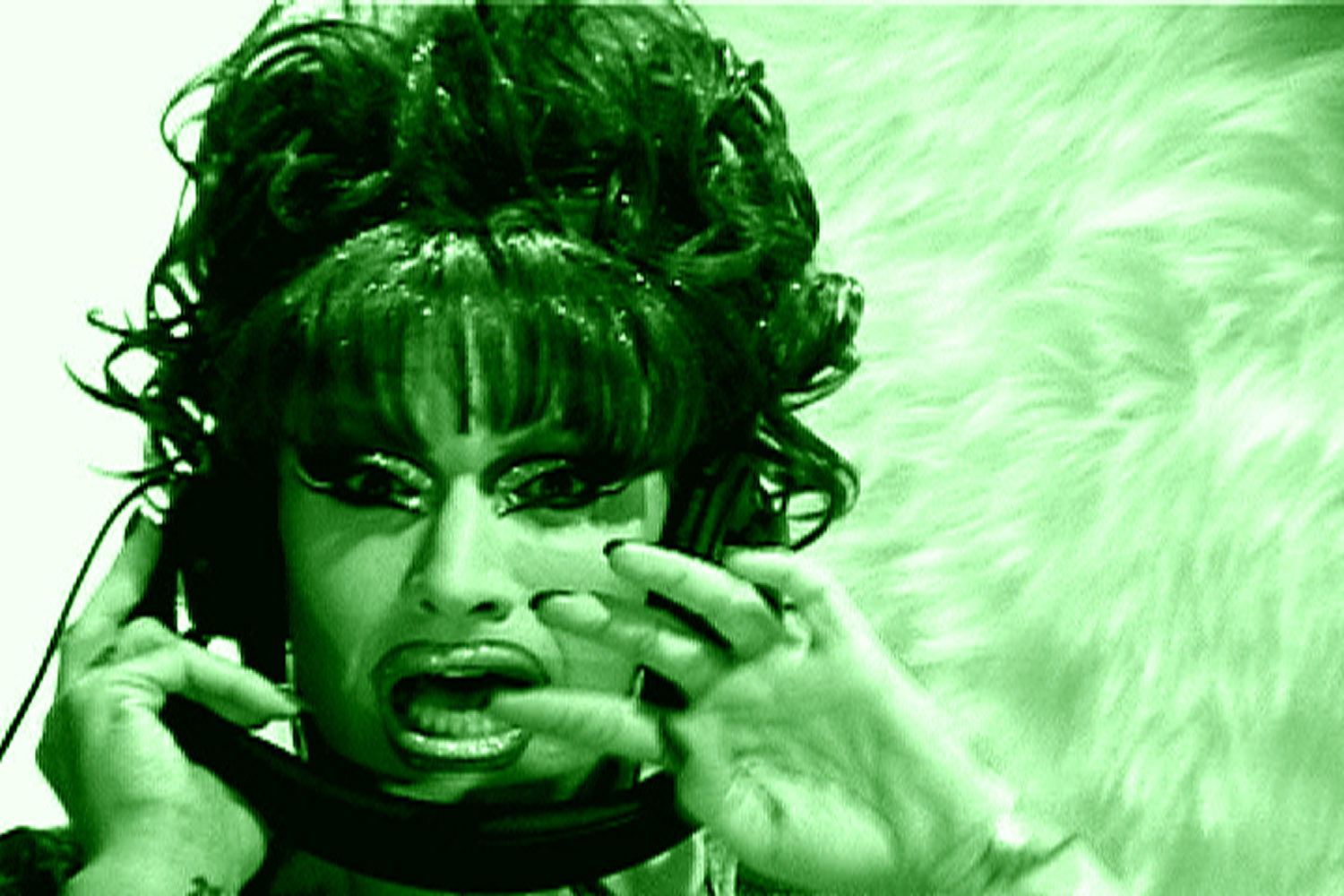 Drag superstar Jackie Beat reacting to the postponement of the LA premiere of Paul Festa's film Apparition of the Eternal Church, in which she stars
On Sunday, I got a call from the organizers of the LA screening saying it had been moved back a day, from Saturday the 19th to Sunday the 20th. Monday came profoundly depressing email: Bill Viola would not be involved (this was presented as a scheduling conflict but it turns out he decided he just didn't have that much to say about the movie). This morning brought a third adjustment in the plan, which is that the screening is postponed indefinitely.
Having already gone through a half dozen stages of grief over the Viola news, I was more relieved than anything else by this morning's call. This whole event came about since the Jacaranda people got wind of the movie from
Alex Ross's blog mention
, in late September. We haven't had time to organize the event and publicize it properly, and I've been tearing my hair out and pulling all-nighters trying to finish the book in time. I'll still go down to LA and we'll have a small screening for people we'd like to involve in the project, and I'll bring my fiddle so
pianist Mark Robson
and I can take a first whack at the
Fantaisie

.
My friend Billy Burgess invited me to
this party
Sunday night. Otherwise, I'm free in LA for most of five days. Let me know if you want to hang out.